Eye Lash Extensions
Wake up fabulous every day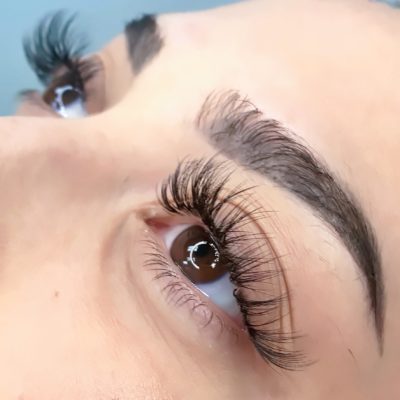 About:
If you don't feel like applying fake lashes everyday or just simply want to wake up fabulous then lash extensions are for you. Done by our profession Certified and Licensed lash tech, The lashes are applied one at a time using a specially formulated, semi-permanent glue that will not irritate the eye nor damage the natural lash. However, since allergic reactions are possible, there are different types of glue based on one's sensitivity. We have anything from a classic set to a full volume set, depending on how dramatic you like your lashes  we will go over different looks with you and if you have any pictures bring them in. Touch ups are recommended every 3-4 weeks.
Time:
2 hours
Longevity:
3 - 4 weeks
Cost:
Cost: $120 - $175
Process
A cooling gel pad is applied to your over your lower lashes to ensure your top and bottom lashes don't stick together. Your eyes will be shut the entire time while getting eyelashes extensions to ensure you don't get any glue in your eyes.
A single to 3 lashes is applied to each one of your eyelashes in an order depending on the style you want. Once finished you'll be given instructions on how to care for your new lashes so they last the full 3-4 weeks.
If you experience any burning or discomfort during the procedure causing your eyes to tear or cry, Speak up! you may need your technician to change the glue. Lash extensions should be a painless procedure.