Services
We're South Florida's Premier Microblading and Brow artists.
Microblading
The perfect way to get get full, beautiful brows
$550
Microblading, also known as 3D brows, eyebrow embroidery, feather touch and hair like strokes, is a form of permanent makeup that is done with a hand tool to implant pigment into the upper layers of the skin to create thin hair like strokes to mimic the natural hair pattern. Microblading is a perfect way to naturally fill in your brows without giving you the "tattoo eyebrow" look.
Lip Blush Tattoo
Enhance shape, boost, and color of your lips
$500
Lip Blush is a new Semi-permanent treatment,  lip blush treatment enhances the natural shape of your lips, giving them that boost,symmetry and color. Lip Blush gives your lips 30% more volume that will last, unlike fillers. It is an extremely popular semi-permanent make up treatment providing a flush of color as well as defining the lip contours. 
Microblading/Shading
The perfect way to get get full, beautiful brows
$550
Microblading and shading is the best of both worlds, this procedure is ideal for somebody who still wants that Fluffy look in the front and defined ends. Although this procedure is not for everybody, for example somebody who has had a previous work done and is too dark toward the front of the eyebrow would benefit better from the ombré brow. This procedure takes about two hours and does require a 5 to 12 week touch up. This procedure can hold up to two years depending on the person skin tight before needing a touchup, a yearly color boost is recommended for everybody.
Ombré Brows
Beautiful dimensional brows
$650
Ombré brows, Also known as powder brows, is the ideal Brow for any skin type or somebody who's had a previous work before. These eyebrows heal into a soft powdery affect and is great for somebody who loves a defined Brow. These hold up to three years and this procedure can take up to three hours.
See The Complete Microblading Process From Start To Finish!
Testimonials
Hundreds of clients are in love with our work.
I had been wanting to do microblading for the longest time. I had researched so many people. A friend of mine who is a cosmetologist went to Lee and was so happy with her and her results. I am so thankful to Lee she truly is a life changer. She made the process pain free and my eyebrows are now symmetrical and fully filled in. I highly recommend her to everyone! I drove an hour and I would drive 10,000 to have her do them again!
Lee is amazing and a true artist! I was really unhappy with the results of the microblading I had done at another brow studio and thought I would be unable to have them corrected. I reached out to Lee and she immediately responded and I was able to see her the next day! My eyebrows are corrected and even more beautiful than I could have hoped for!! I wish I would have only gone to her first!
I knew the moment I walked into the studio I was in good hands. I just had microblading done by Lee and and I couldn't be happier! This Gal is AMAZING!! She is a true artist and extremely professional. I highly recommend her to anyone who is thinking of getting this done. What a game changer!!!
Before & After
We change lives every day!
About Lee
Certified and Licensed Microblading and Permanent Makeup Artist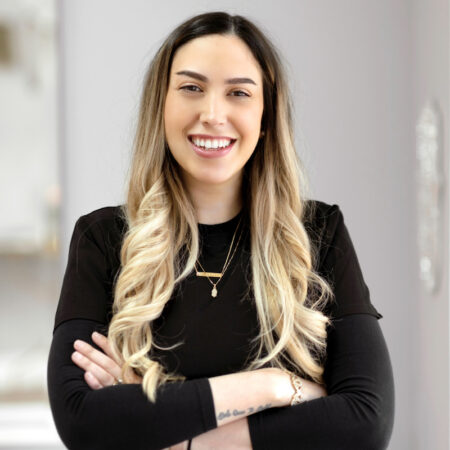 Lee Shatil, is a certified and Licensed Microblading and Permanent Makeup Artist Certified with Phi Brows in South Florida. Lee, is Passionate about what she does and loves seeing her clients face once they see their new Brows. Lee, has been a Makeup artist for most of her career and really understands symmetry and being able to give everyone their own enhanced and defined set of Brows or permanent makeup, no two faces are the same so she takes her time to listen to her clients needs and also offers her professional opinion.
Once she realized how amazing and life changing Microblading was to her clients and the joy she got from making people so happy, she decided to push herself and open up her own studio!
Lee, has many Clients that are cancer survivors and this makes her job so much more rewarding when being able to give back, and she offers one free microblading service a month to a cancer survivor.  
Lee Shatil, is The owner of Makeup Omg By Lee LLC
Instagram has returned invalid data.