Lash Lift & Tint
Say goodbye to mascara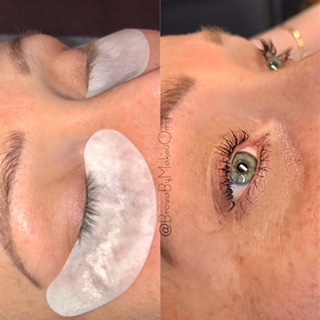 About:
The keratin Lash lift will last you 8-12 weeks and will give your lashes a Darker, Fuller and curvier look.
If you're sick of mascara and applying it every day and don't like lash extensions, this is the procedure for you!
Time:
1 hour
Cost:
Cost: $75
Process
Cooling eyelids are placed under the eyes to give you a soothing relaxing experience, Next Curved silicone pads are glued onto your eyelids and then your eyelashes are glued on top of the bump.
Once the lashes are lifted and glued to the Bump the Perm solution is applied. The entire Process takes about an hour, Avoid wetting your lashes for 24 hours after your procedure.